By Injla Syed
Let us lay on the shore of this ocean
and feel our love through
the deserted caves
of our hearts near the cold sand,
imprinting our love into this cold-blooded earth
and creating a masterpiece of two demons.

Let this salty water wash our love soaked bodies
again and again.
Let us make love laying down
beneath the blue infinite sky.

Let our love be the pathway for these smiling stars till eternity.
Let us spell the darkness of these gloomy nights.

Let us imprint the partial shadows of our love into the moon.
Let this cold breeze purify our souls,
filled with love again and again.

Let us be the verses of each others poetry
Let us be the love which we wish to create till eternity.

The moment we breathe the air together
is the life that sustains
our love ever since the day,
our hearts meet in the middle
of our sadness,
but let it be love that gave us
hope and bind us until the last breath of our hearts. 
(This post contains affiliate links. See my disclosure about affiliate links here.)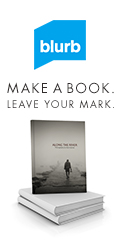 ---