Garden of Eden by Paul Idiaghe
You were the Garden of Eden
fruits to quench my hunger
flowers to garnish your beauty
and I was lost in your bounty
and all your animals,
domestic and wild.
Your smile was like a serpent,
luring me
to taste your heart
until I did
and you banished me.
But now I can see
and I'm no longer
coursing naked through your garden
you cursed me—blessed me—to toil the soil
until I created
a garden of my own.
Now I savor every fruit
in my garden
without any worry
of getting banished.
Pale Moon, Cold Moon by Paul Idiaghe
Pale moon, Cold moon,
listen to the howls of my soul,
steal me from the earth at night
like you have done to the sunlight
Pale moon, Cold moon,
I wonder what secrets lay in your belly
swallow me, let me seethe tales that unravel in the noon.
Pale moon, Cold moon,
take me with you when the sun awakes,
hide me in your solace, be my cocoon.
Morph me into a star, while the earth heals from her aches.
This site contains affiliate links to products. We may receive a commission for purchases made through these links. For more information, see my disclosures here.
Win Your Miami Dream Home or $1M Cash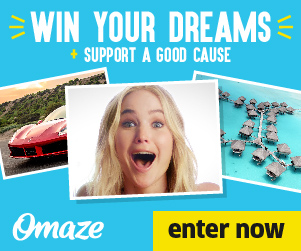 Win a 2020 Ferrari GTC4Lusso and $20,000