Umbra by Chloe Wade
I'll live in hope that your shadow falls on another pavement,
But the sun won't change the way it casts you.
The sun works with silhouettes and what it can see,
Not false promises that will never be –
The blinding hope that's blinding me
To your true nature.
Blooming flowers in every other garden.
A ricochet that leaves me sunburnt every time,
A magnified ray of your carelessness
As you, once again,
Forget me.
When light falls on the horizon,
I'll be at your forefront.
But when the clouds distract you,
I simply blend into the ground
With only my concrete boredom for company,
Until the skies clear themselves again –
I'll still refer to it as a sunny day.
But lately
I find myself waiting longer and longer
For the next sunrise.
Bye, Bye, Butterfly by Chloe Wade
Nobody can hear me.
Each plead as delicate as a butterfly's wing,
Falling upon deaf ears,
As they beat outside your door.
Too quiet to notice.
Insignificantly small.
Let me in.
A welcome guest.
Remember me for a second,
Then leave a gap in the window,
Waiting for me to fly away
(Wishing me to fly away)
So the world can continue as normal.
Shut me out.
A better place to be
When the windows are closed.
Bye, bye butterfly…
Inside I am screaming to be seen,
But I know you only see the outside of me.
The wings adorned with colourful lies
Nobody sees through.
Even then,
You'd rather not look.
I've forgotten how to fly outside of this beautiful garden –
Limited times of paradise
And free from the burden of beating my wings.
I wish I could stay;
The rest of the world is unwelcoming.
Struggling to stay up in the air.
I could crumble like pastry if you preferred,
Leaving you with only my pieces.
But that wouldn't be very pretty,
Would it?
This site contains affiliate links to products. We may receive a commission for purchases made through these links. For more information, see my disclosures here.
NEW Hello Kitty x Erin Condren Collection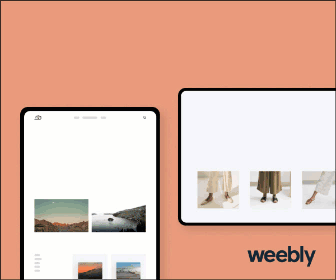 Best Plagiarism Checker & Proofreader
var sp = "; var shrls_str_627 = "; shrls_str_627 = shrls_str_627+'ShareASaleVideo_627 = {player:\'https:\/\/widgets.shareasale.com\/videoPlayers\/fallbackStream.swf\',movieRand : \'627\',varString : \'movieId=D2ECFB7D-950C-47F7-8708-A6C6A2B7D1FE&userId=2169661&merchantId=26748&sz=500\',videoWidth : \'500\',videoWidthNoCue : \'500\',videoHeight : \'281\',affTrack : \'\',urlLink : \'http:\/\/www.shareasale.com\/v.cfm?videoId=D2ECFB7D-950C-47F7-8708-A6C6A2B7D1FE&u=2169661&m=26748&afftrack=&urllink=\',videoFile : \'https:\/\/shrslv.s3.amazonaws.com\/26748\/BetterWritingwithGrammarly.mp4\',autoPlay : \'\',poster: \'https:\/\/widgets.shareasale.com\/videoImages\/D2ECFB7D950C47F78708A6C6A2B7D1FE.jpg\', title:\'Better Writing with Grammarly\', xmlFile:\'https:\/\/widgets.shareasale.com\/videoXml\/D2ECFB7D950C47F78708A6C6A2B7D1FE.js\', cueXmlFile:\'\'};'; shrls_str_627 = shrls_str_627+'CuePoints_627 = [];'; shrls_str_627 = shrls_str_627+"; shrls_str_627 = shrls_str_627+"; shrls_str_627 = shrls_str_627+"; shrls_str_627 = shrls_str_627+"; shrls_str_627 = shrls_str_627+"; document.write("); setTimeout(function () { var shrls_ifrm_627 = document.getElementById('shrls_target_627'); shrls_ifrm_627.width = 500; shrls_ifrm_627.style.border = 'none'; shrls_ifrm_627_Node = (shrls_ifrm_627.contentWindow) ? shrls_ifrm_627.contentWindow : (shrls_ifrm_627.contentDocument.document) ? shrls_ifrm_627.contentDocument.document : shrls_ifrm_627.contentDocument; shrls_ifrm_627_Node.document.open(); shrls_ifrm_627_Node.document.write(shrls_str_627); shrls_ifrm_627_Node.document.close(); }, 500);